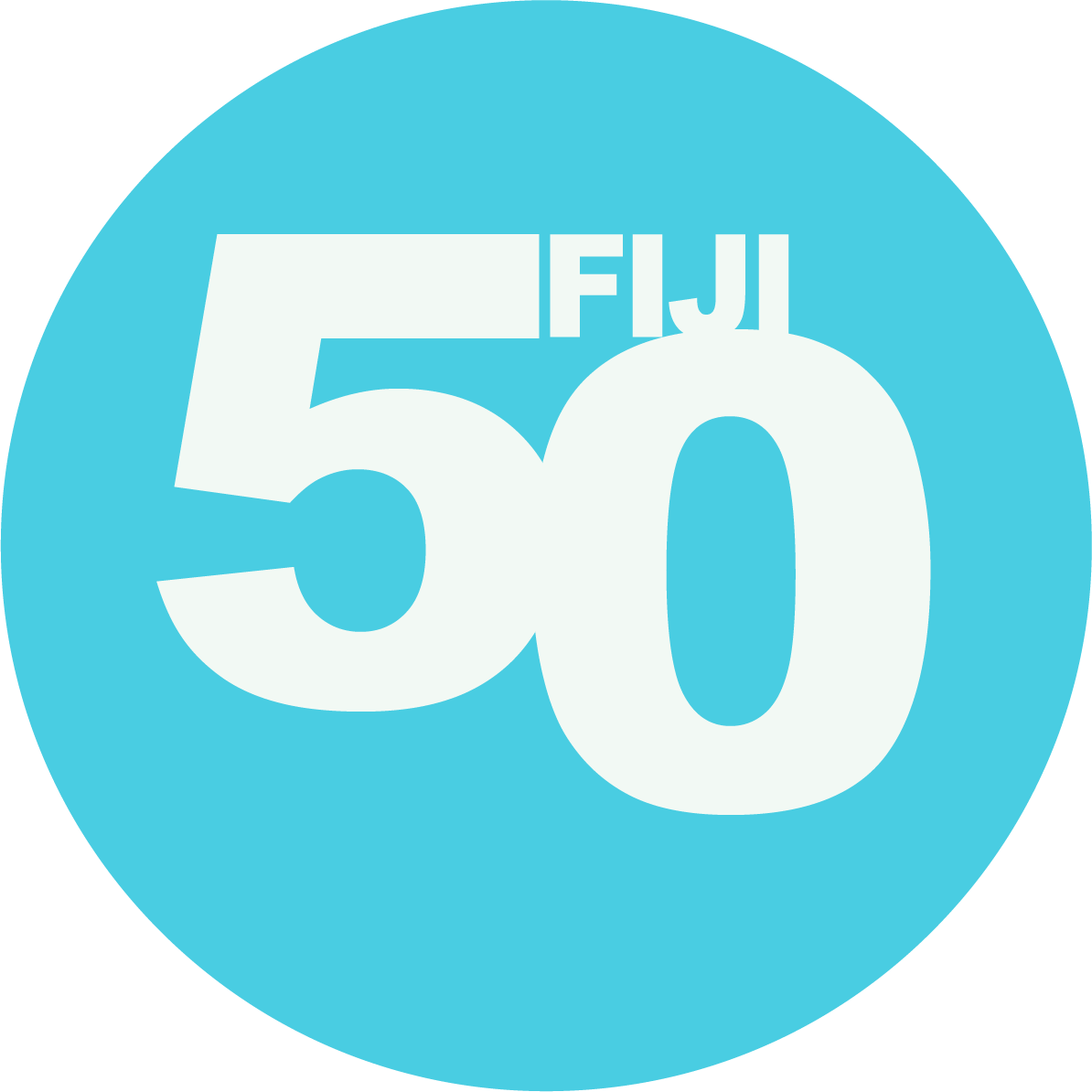 FIJI50 celebrates more than a half-century of Fijian independence –– it is a celebration of pride in our people, our country, and our future. On the heels of a streak of economic prosperity, political stability, and social progress, it is clear that Fiji's best days are yet to come. The logo, an un- broken circle of striking Fiji blue, represents a young, modern, and forward-facing vision of Fiji's potential as we embrace the next 50 years and beyond. It is a future filled with hope, innovation and growth. It is a future that sends the world a clear message, 'This is who we are; we are Fiji'.
The Fijian Government has made the logo completely free to businesses and organisations, who wish to co-brand the logo on their products, services and channels.
For more information, please refer to Fiji50 Logo and Branding Guideline.